Eco-materials
Building a more sustainable industry together
What if we could align industry and environment?
Sustainable development is not just a trend or mere concern, it is built into SINTERMAT's very DNA.

Our primary mission is to be involved in a greener industry by developing the production of new parts using industrial or bio-based materials, thereby reducing the quantity of raw materials required for production.
By recycling materials and upcycling waste, we are subscribing to a circular economy approach, providing sustainable solutions to manufacturers in order to reduce their environmental impact.
We find solutions to your problems: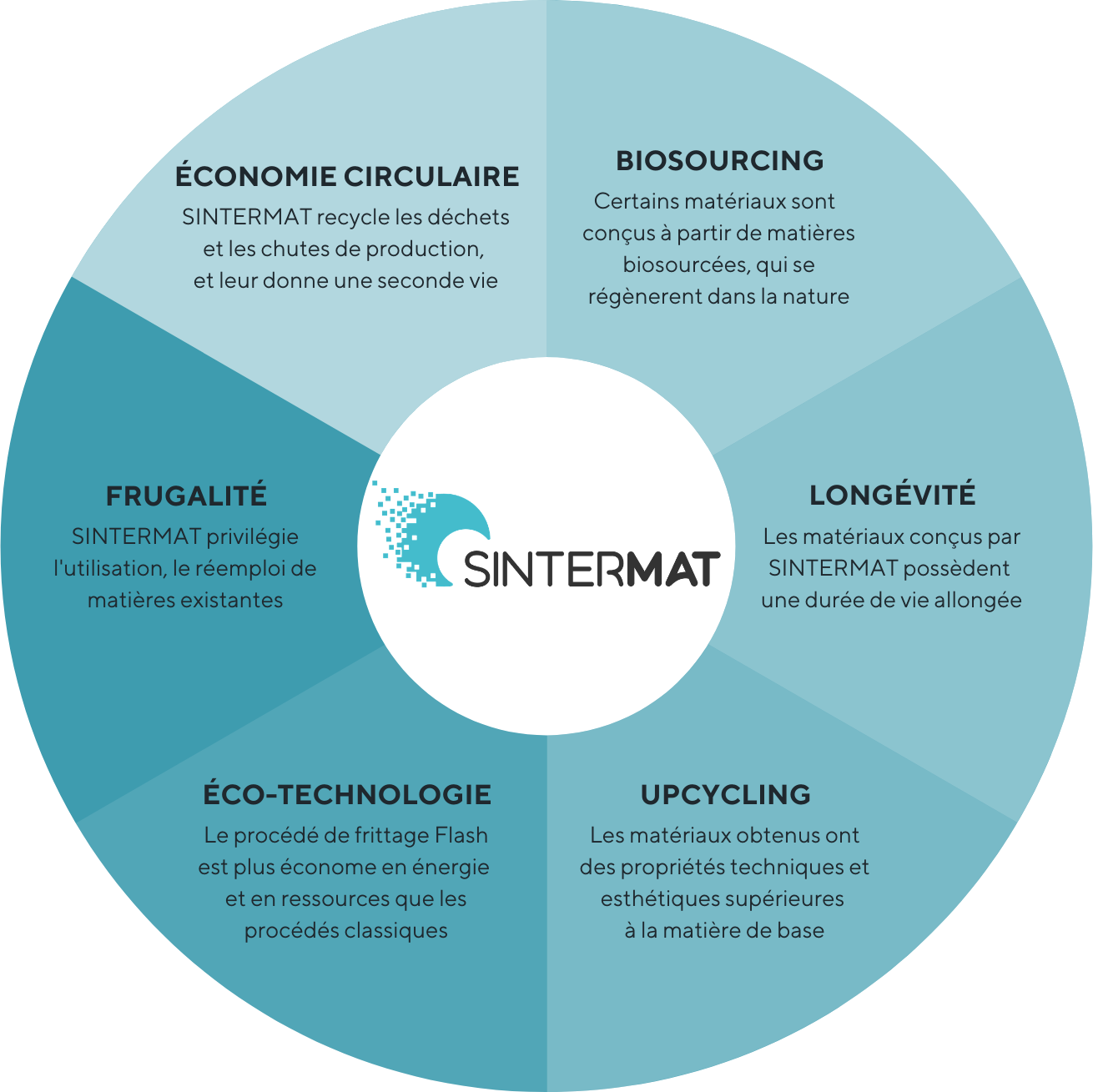 Numerous economic, social and environmental challenges
It is time to reduce the consumption of raw materials and set up a circular economy for more eco-friendly materials.
Eco-friendly technology and materials
When the material returns to its material state...
By proposing disruptive innovation in the area of augmented materials, we hope to reinvent production means. We have integrated environmental concerns into all the stages of our products' life cycle: raw materials, manufacture, transport, use and end of life.
We are proposing eco-designed materials created using eco-technology based on sintering
We are bold and demanding in our desire to align the economic challenges of augmented material production
with social and environmental challenges
Do you want to offer innovative products and unique materials to your customers? Would you like to improve your parts? Do you wish you could recycle your production scrap?  Contact us today.