Spark Plasma Sintering Process (SPS)
Spark Plasma Sintering Process (SPS)
Spark Plasma Sintering or FAST sintering
An innovative powder metallurgy process
Powder metallurgy involves several techniques: metal injection molding (MIM), hot isostatic pressing (HIP), additive manufacturing, etc.
SINTERMAT in industrializing a new and innovative powder metallurgy process: Spark Plasma Sintering (SPS), also known as FAST sintering or flash sintering.
Spark Plasma Sintering involves fusing powders under the simultaneous effect of a strong electrical pulse and uniaxial loading, thereby obtaining high strength and high-density parts.
Through this process, the densification of powders and materials can generally be achieved 10 to 100 times faster than by conventional sintering techniques.
It enables the synthesis of solid, innovative, original and controlled microstructure materials at moderate cost.
It is one of the only technologies capable of producing materials with microstructures without enlarging the grain and with a densification rate close to 100%.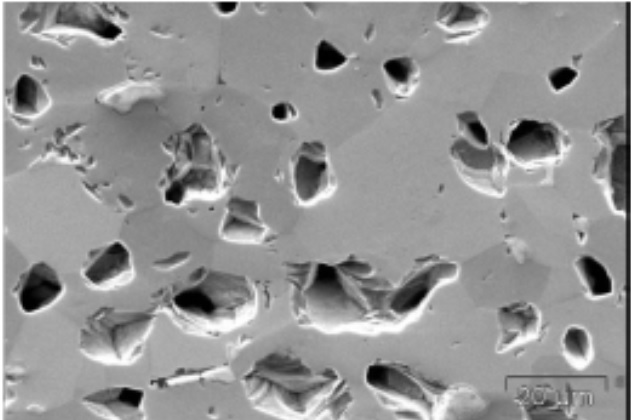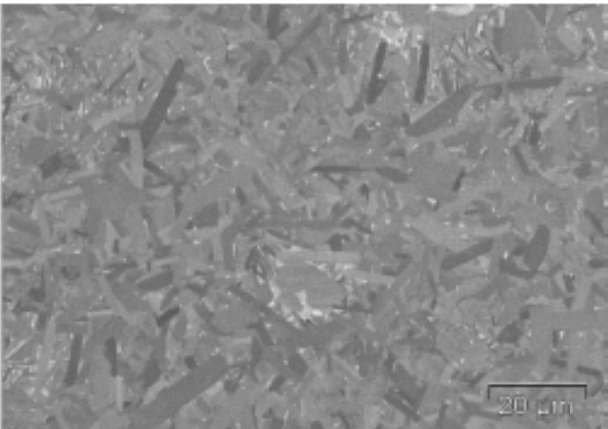 The advantages of Spark Plasma Sintering
From powder to materials : how does Spark Plasma Sintering works ?
The Spark Plasma Sintering process compacts powders in a graphite mold, applying uniaxial pressure of around 200 MPa.
Very short, high-intensity electric pulses are passed through the mold and the powder. The mold and the sample may reach temperatures of up to 2400°C and ramps of up to 1000°C per minute.
The material condenses under the effect of the pressure, generating compact nano-structured parts with improved characteristics: augmented materials.
FAST sintering works on many types of materials: conductive and magnetic materials, metals, polymers, ceramics, composites, bio-materials, etc. Furthermore, it enables parts to be created that combine several materials: multi-material components.
The process is ideal for making parts that are complex in shape, such as teeth, grooves, non-axisymmetric profiles and shapes that can be produced directly from tools, without the need for machining.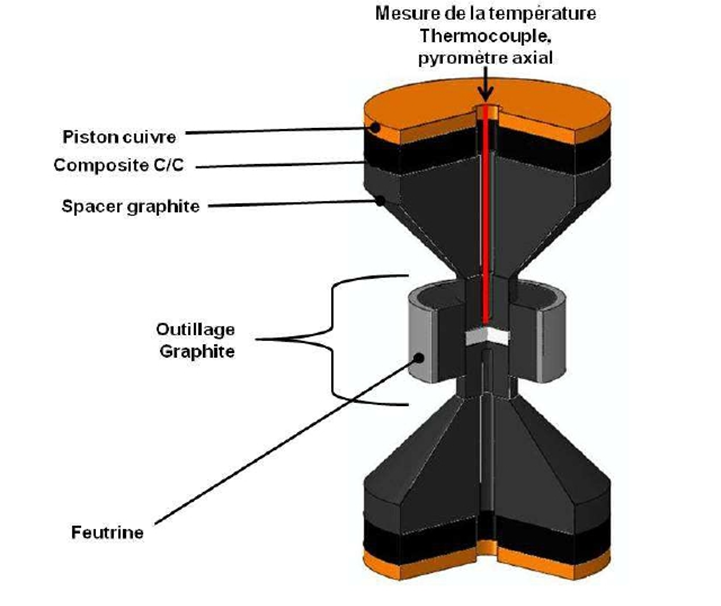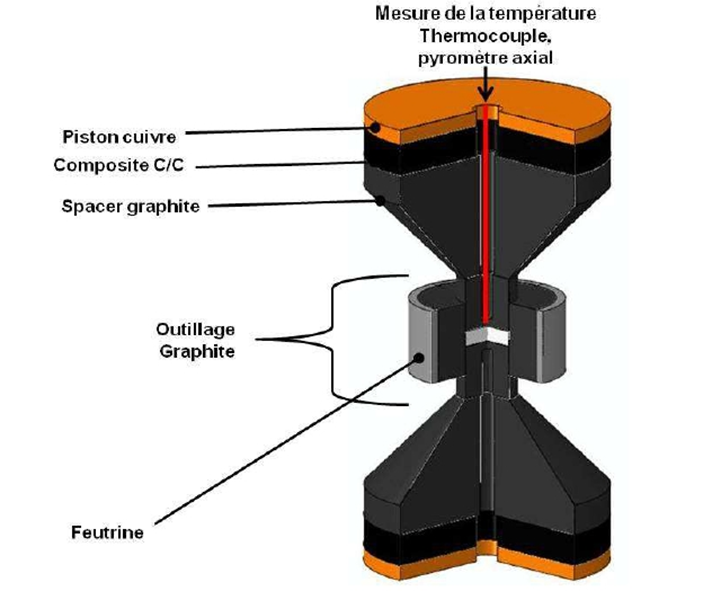 The materials are ground into a powder. SINTERMAT then transforms the powder into blocks (or slugs) through sintering, without adding binders or additives and by controlling the heating and cooling.
Do you want to offer innovative products and unique materials to your customers? Would you like to improve your parts? Do you wish you could recycle your production scrap?  Contact us today.