Spark Plasma Sintering Process (SPS)
Spark Plasma Sintering Process (SPS)
Spark Plasma Sintering or FAST sintering
An innovative powder metallurgy process
Powder metallurgy involves several techniques : metal injection molding (MIM), hot isostatic pressing (HIP), additive manufacturing, etc.
SINTERMAT industrializes  a new and innovative powder metallurgy process : Spark Plasma Sintering (SPS), also known as FAST sintering or flash sintering.
Spark Plasma Sintering involves agglomerating powders under the simultaneous effect of a strong electrical pulse and uniaxial loading, thereby obtaining high strength and high-density parts.
Through this process, the densification of powders and materials can generally be achieved 10 to 100 times faster than by conventional sintering techniques.
It enables the synthesis of solid, innovative, original and controlled microstructure materials at moderate cost.
It is one of the only technologies capable of producing materials with microstructures without enlarging the grain and with a densification rate close to 100%.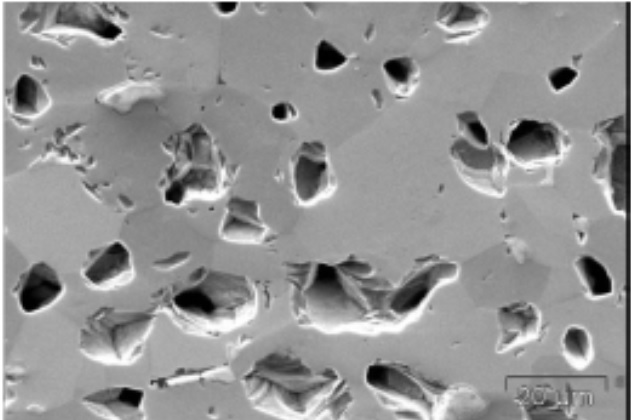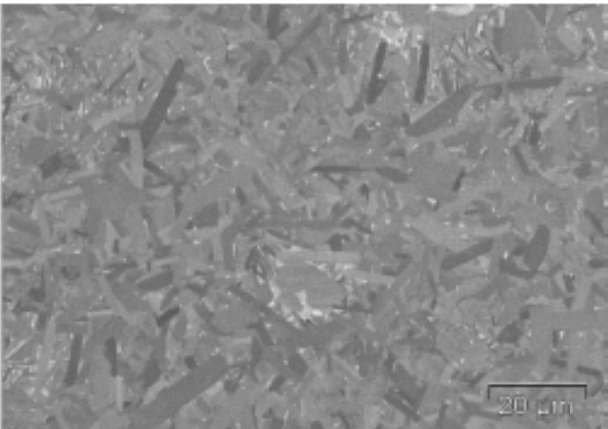 The advantages of Spark Plasma Sintering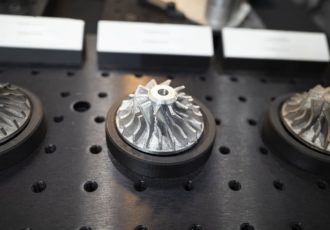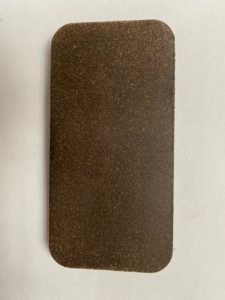 From powder to materials : how does Spark Plasma Sintering works ?
The Spark Plasma Sintering process compacts powders in a graphite mold, applying uniaxial pressure of around 200 MPa.
Very short, high-intensity electric pulses are passed through the mold and the powder. The mold and the sample may reach temperatures of up to 2 400°C and ramps of up to 1 000°C per minute.
The material condenses under the pressure effect, generating compact nano-structured parts with improved characteristics: augmented materials.
FAST sintering works on many types of materials: conductive and magnetic materials, metals, polymers, ceramics, composites, bio-materials, etc. Furthermore, it enables parts to be created that combine several materials: multi-material components.
The process is ideal for making parts that are complex in shape, such as teeth, grooves, non-axisymmetric profiles and shapes that can be produced directly from tools, without the need for machining.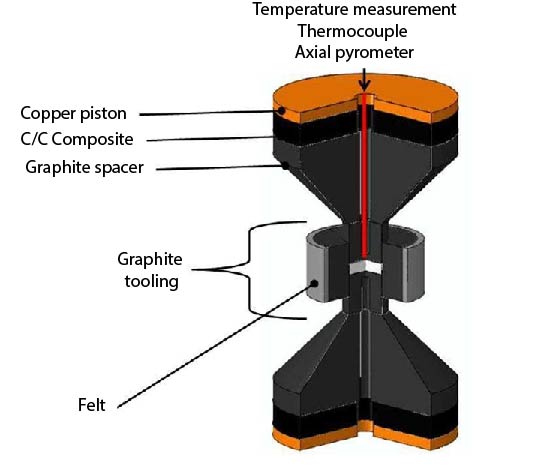 Sintermat, leading company in the industrialization of the Spark Plasma Sintering (SPS) process
SINTERMAT was founded in 2016 by Foad NAIMI, PhD in chemistry-Physics (University of Burgundy) in the field of Spark Plasma Sintering technology.
Owner of several patents, SINTERMAT possesses a unique expertise in Europe in the area of flash sintering.
How do we industrialize SPS sintering ?
Powders used are selected from French and European suppliers. However, SINTERMAT can implement specifics powders according to the need of its customers.
Thanks to spark plasma sintering, SINTERMAT turns this powder into drafts of various shapes : disks, blocks, half spheres, cylinders or cones, no binder or additive added.
SINTERMAT offers its customers complete and personalized support due to his expertise. On the basis of specifications, the team advises its partners on an industrial solution, on materials choice. SINTERMAT can also design a custom-made mold adapted to the customer's needs.
SINTERMAT aims to produce parts in series, small, medium or large in the next few years in all the industrial sectors for which the company is already engaged : aeronautics, defense, industrial tools, packaging and watchmaking.
To this end, we plan to expand and adapt our production facilities in the short and medium term.
Our Spark Plasma Sintering equipment
SINTERMAT has an efficient machine park : 
1 Spark Plasma Sintering Hybrid machine : manufacture of pieces ranging from a diameter of 5 mm for a thickness of 2 mm to a diameter of 350 mm for a thickness of 80 mm.
6 hot pressing machines for natural materials : design of plates up to a size of 350 x 350 mm for a thickness of up to 30 mm
SINTERMAT has also access to 2 machines of the University of Burgundy of smaller capacities to carry out feasibility studies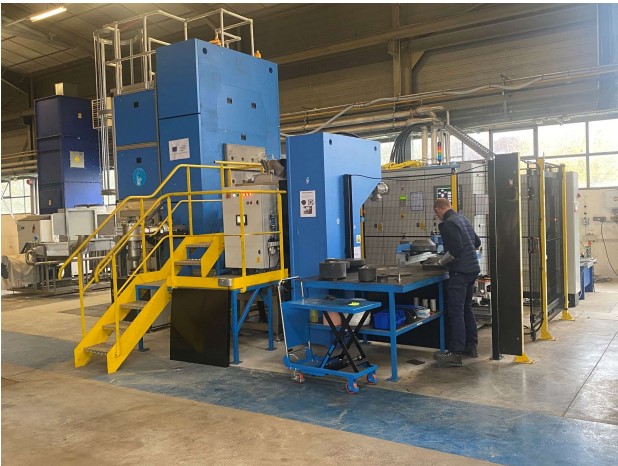 Possible applications of this innovative technology
Spark Plasma Sintering technology allows the production of customized materials with unprecedented properties.
These high-performance materials can meet the specific advanced requirements of various sectors : aeronautics, security/defense, health, automotive and energy.
Application example : aeronautics and defense sector
New design of an armor material with an original solution based on natural material, with the following requirements : impact resistant but lighter parts, valorization of natural material and economic gain.
Application example : industrial tooling sector
Development of a cobalt-free tungsten carbide for a cutting tool, with the advantages of increasing life time and elimination of a stressed raw material to provide a competitive advantage.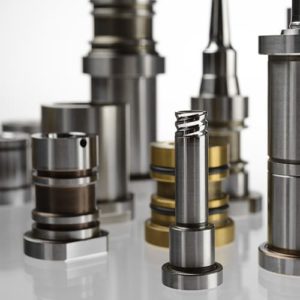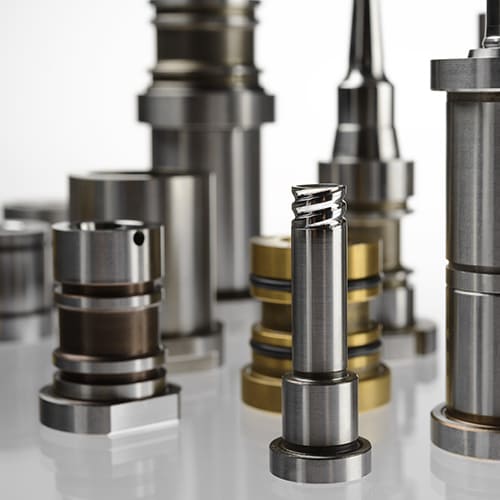 Application example : watchmaking and jewelry sector
Development of a ceramic metal watch bezel and watch case with the following properties : wear and tear resistance (harder than sapphire), corrosion resistance (atmospheric and saline), free of allergenic materials with innovative design and aesthetic in terms of color and appearance.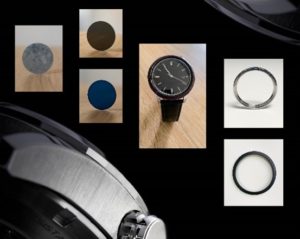 Application example : luxury packaging sector
Development of a perfume cap made of natural materials with the following characteristics : customized packaging for an exceptional product, new aesthetic and design (color, texture, appearance) in response to consumer expectations.
The raw materials are ground into a powder. SINTERMAT then transforms the powder into blocks (or slugs) through sintering, without adding binders or additives and by controlling the heating and cooling.
In addition to the most commonly used powder (Ta6V, Zirconia or Nickel-based super alloys…), SINTERMAT is able to innovate and produce new materials : metal/ceramic composite, new product formulations…
For example, SINTERMAT is capable of producing tungsten carbide parts WITHOUT binder.
Besides to obtaining a very hard material, this solution makes it possible to free oneself from dependance on an ore such as Cobalt, thus improving the carbon footprint of the final product and responding to issues of national sovereignty.
In term of bio-based materials, numerous studies have already been conducted by SINTERMAT : vine shoots, cork, hemp, flax, leather scraps, salt, brewer's spent grains, fish scales and more.
Do you want to offer innovative products and unique materials to your customers ? Would you like to improve your parts ? Do you wish you could recycle your production scrap ?  Contact us today.