Aviation
High-performance materials adapted to the aeronautical industry
High-performance metal and ceramic materials​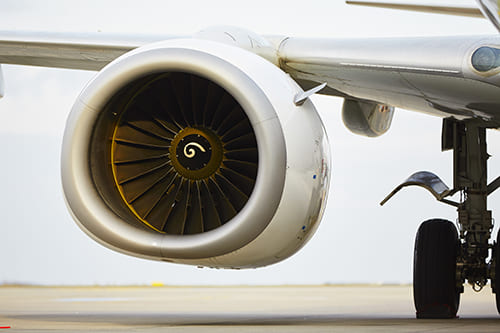 The aeronautical industry is currently facing numerous challenges: it must stand out from strong international competition, produce more and at lower cost, reduce maintenance costs, propose new innovations, reduce CO2 emissions from airplanes, etc.
SINTERMAT is helping the aeronautical industry meet these various challenges by proposing higher performance components that are adapted to the strict requirements of the sector.
We offer the aeronautical industry:
Client cases: Parts for airplane turbines
The Client, a French leader in the aeronautical and defense industry, approached SINTERMAT to create and study the industrial production of complex aeronautical turbine parts, using the SPS (Spark Plasma Sintering) process. Client benefits:
In brief, the potential for improved production of existing parts has been proven.
Do you want to offer innovative products and unique materials to your customers? Would you like to improve your parts? Do you wish you could recycle your production scrap?  Contact us today.