Security/Defense
High-performance materials adapted to Security/Defense
High-performance metal and ceramic materials​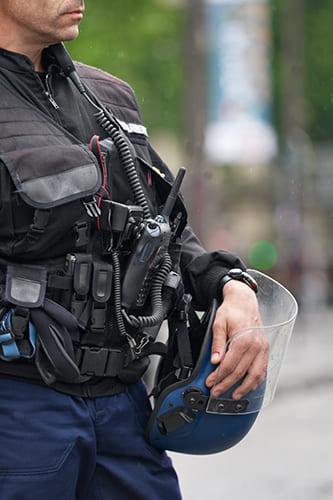 SINTERMAT is one of the key partners of those involved in the Security and Defense sector, proposing ultra-high performance components adapted to the strict demands of the sector (lightness, strength, etc.).
We respond to these challenges: specific shielding, armed forces' equipment, bullet-proof vests, etc.
We propose:
Do you want to offer innovative products and unique materials to your customers? Would you like to improve your parts? Do you wish you could recycle your production scrap?  Contact us today.