Luxury goods
An enhanced material and new emotions
Exceptional materials for the luxury goods sector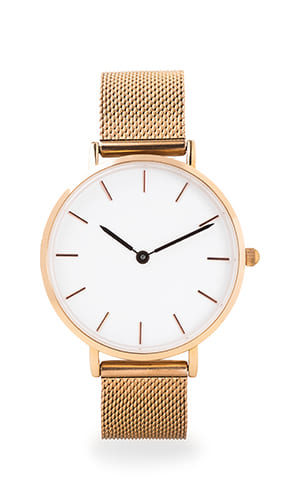 The luxury goods industry is currently facing numerous challenges, such as improving production, cutting down on the use of raw materials, offering innovative products and new experiences to clients and reducing environmental impact.
SINTERMAT designs original and creative parts for the luxury goods industry for luxury homes, brands, designer goods, etc. (fashion, clock and watchmaking, jewelry, glasses and eye wear, cosmetics, leather goods, etc.).
We are developing a collection of materials under patent and with short-term exclusivity.
Example : colored ceramics for watches and jewelry.
We offer luxury brands:
Client cases: Watch bezels
The Client, a French group specializing in microtechnologies and the luxury goods industry, called upon SINTERMAT to develop watch bezels with superior properties and exclusive aesthetics. Based on precise specifications for the expected properties, work commenced in close collaboration with the client.

Client benefits:
In short, a stronger watch bezel with completely original aesthetics. The Client has exclusivity for their market.
Do you want to offer innovative products and unique materials to your customers? Would you like to improve your parts? Do you wish you could recycle your production scrap?  Contact us today.